Part number:PU251RB
Material:PU
PARTS:Rear Bumper
Product Information
Make: BMW
Models: 4 Series F32
Year: 2014-2016
Parts: 4 series F32 MLV style body kit - Rear bumper 1 piece(PU251RB)
Note: You can choose fiberglass or carbon fiber for certain parts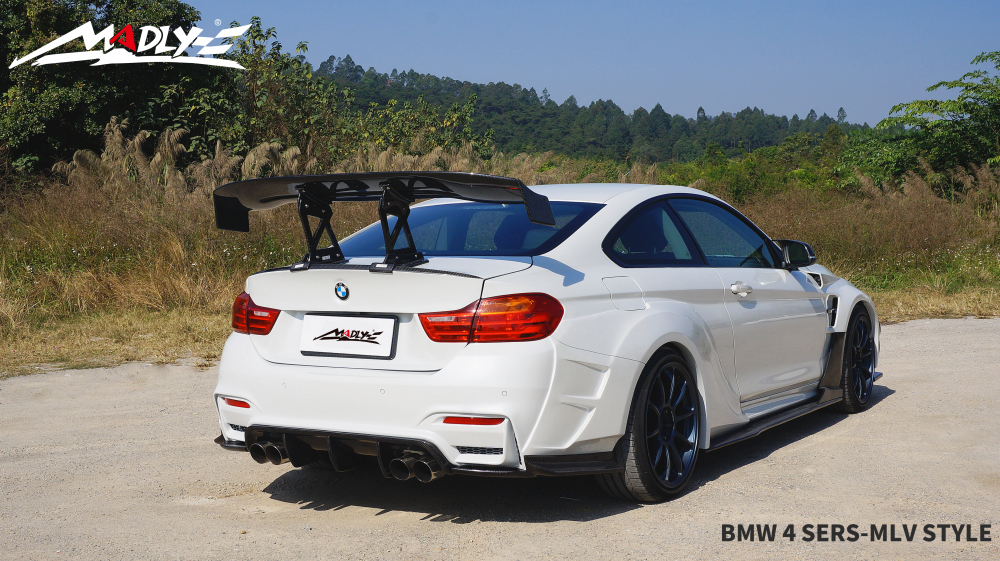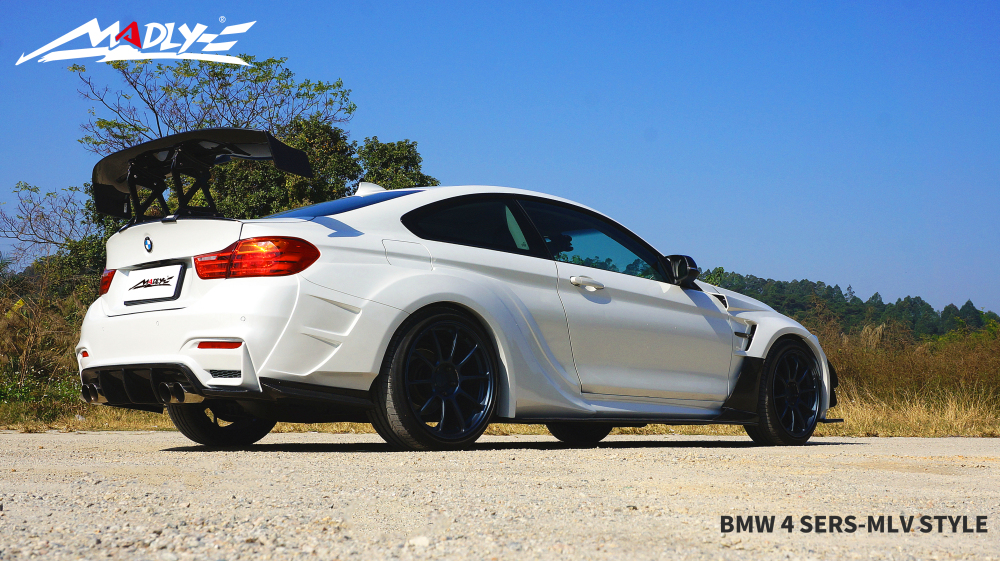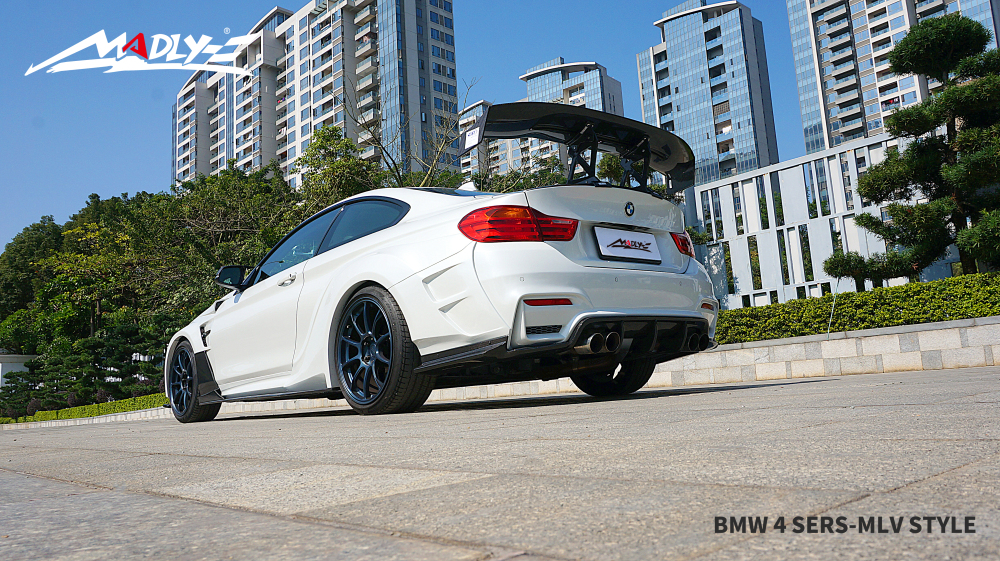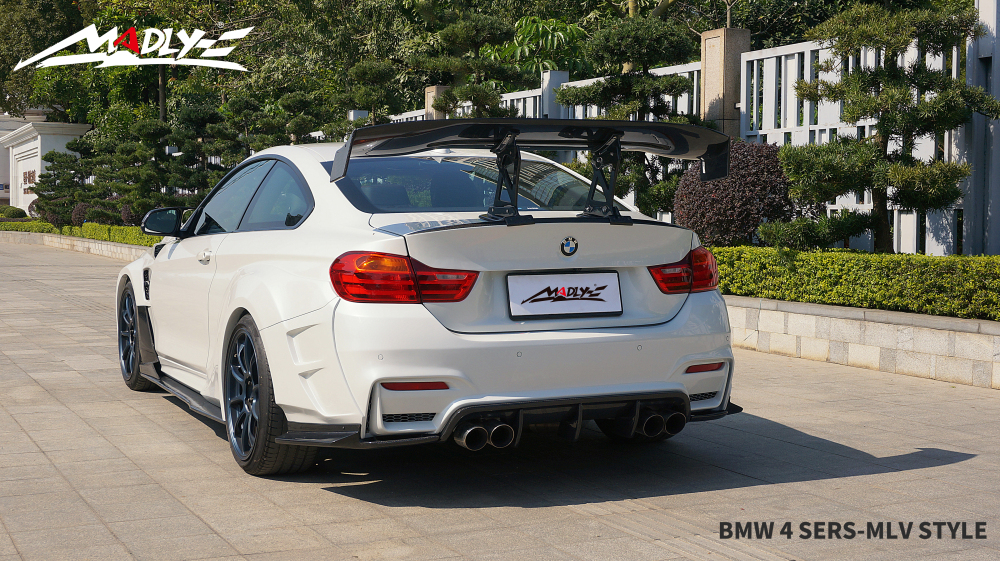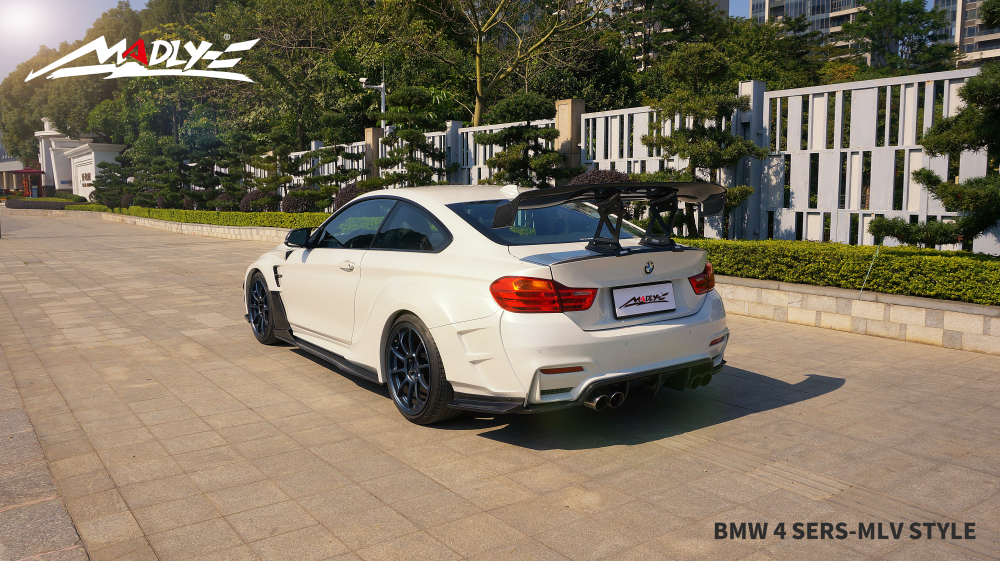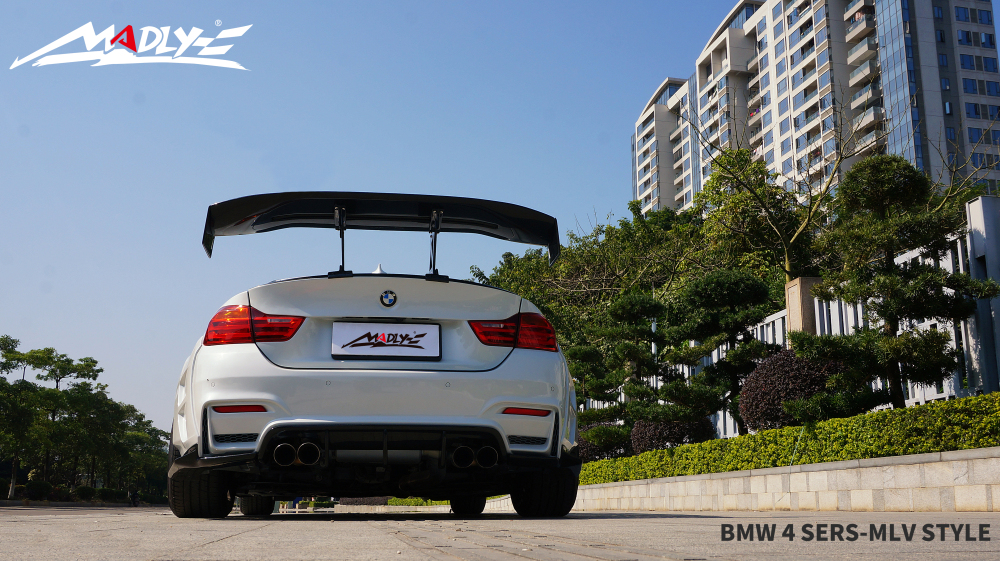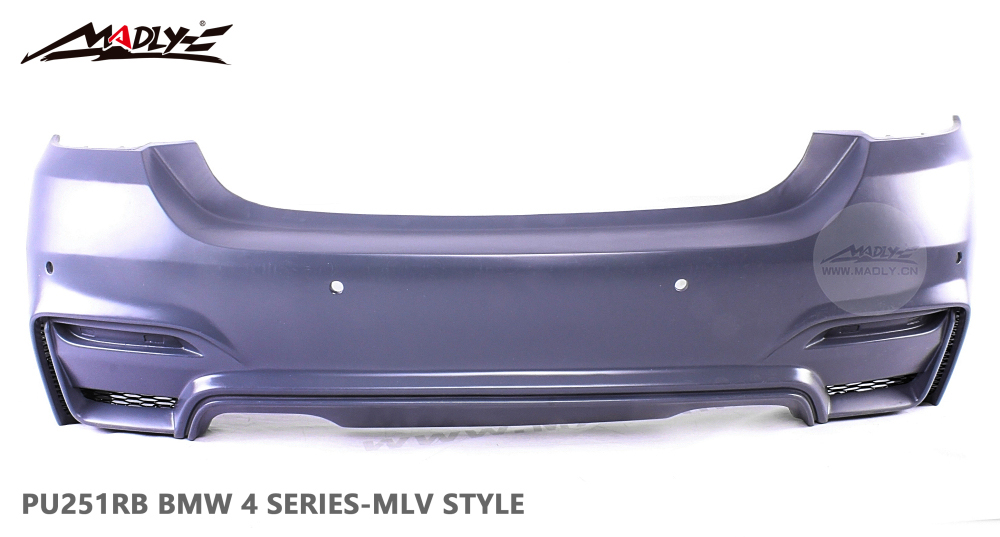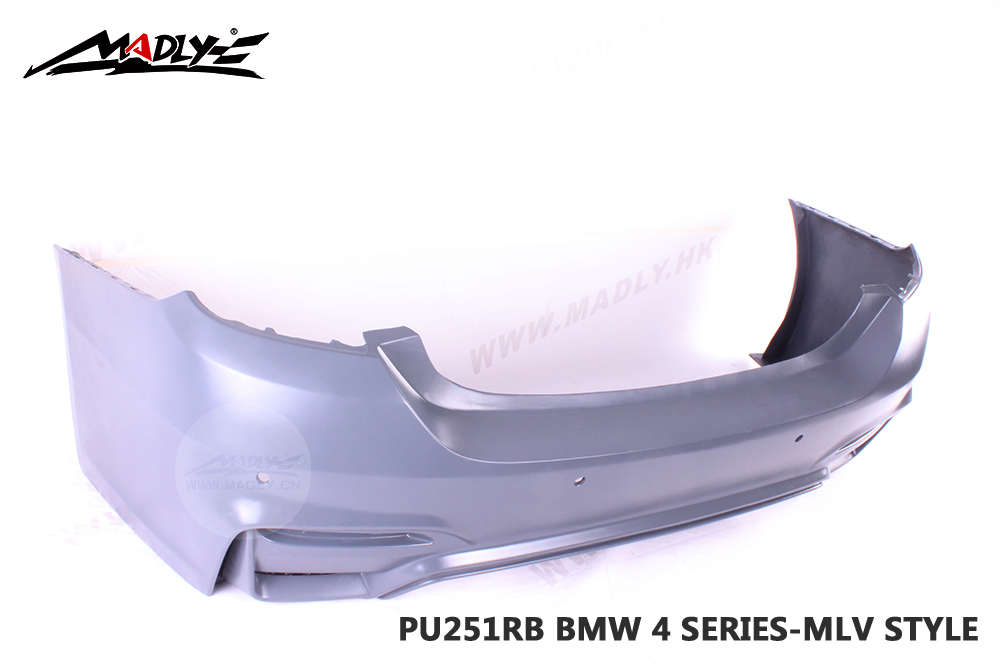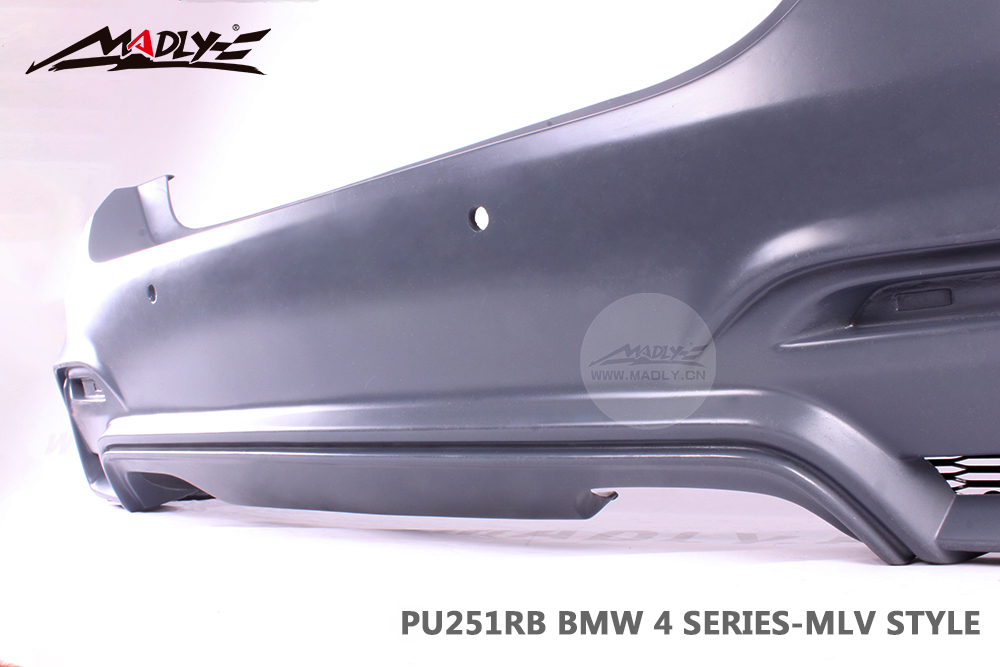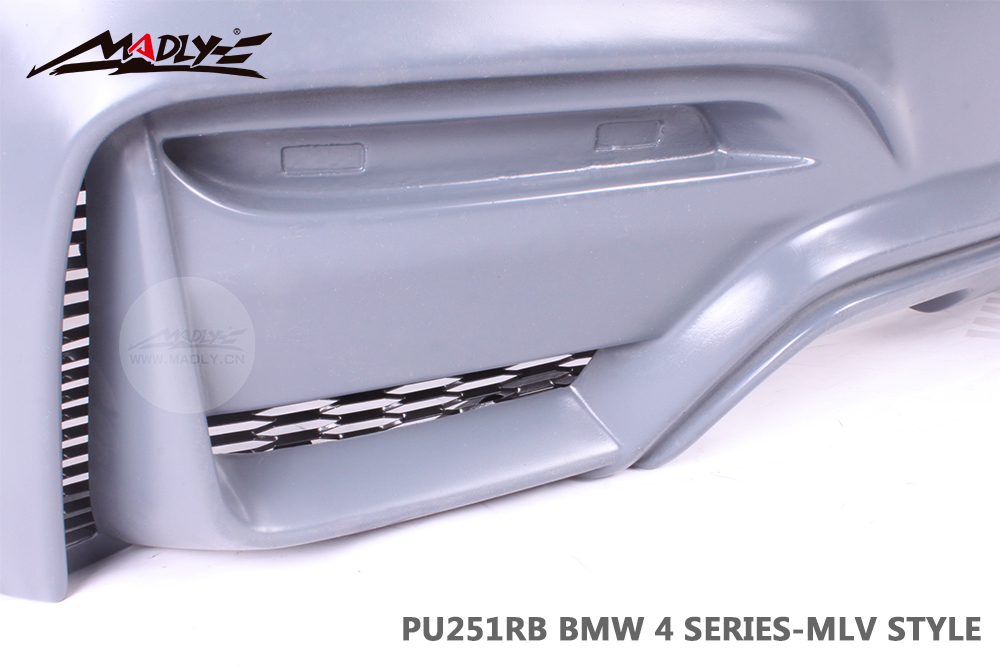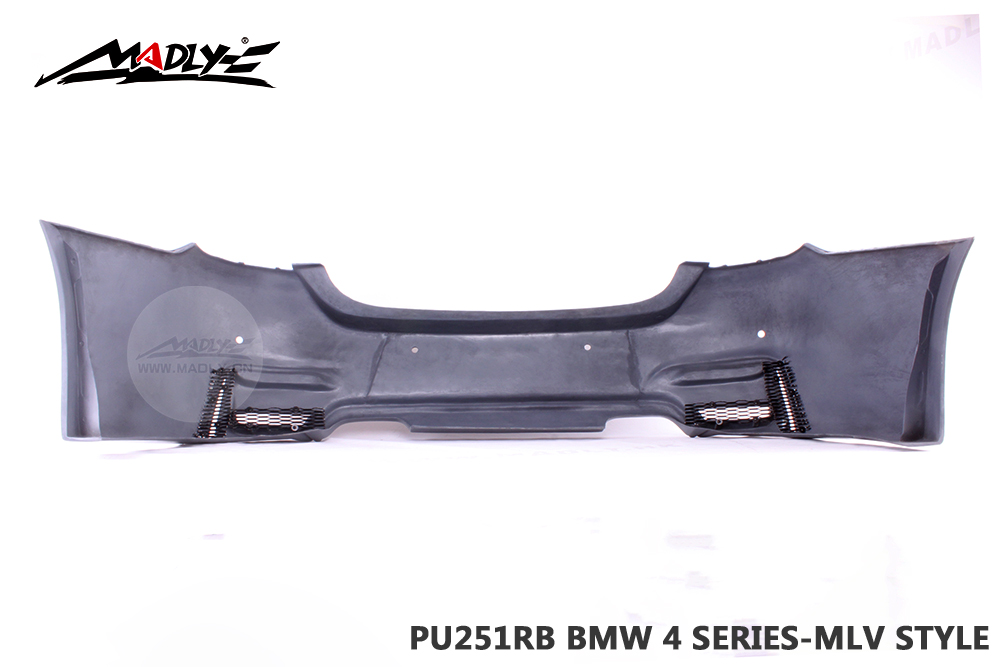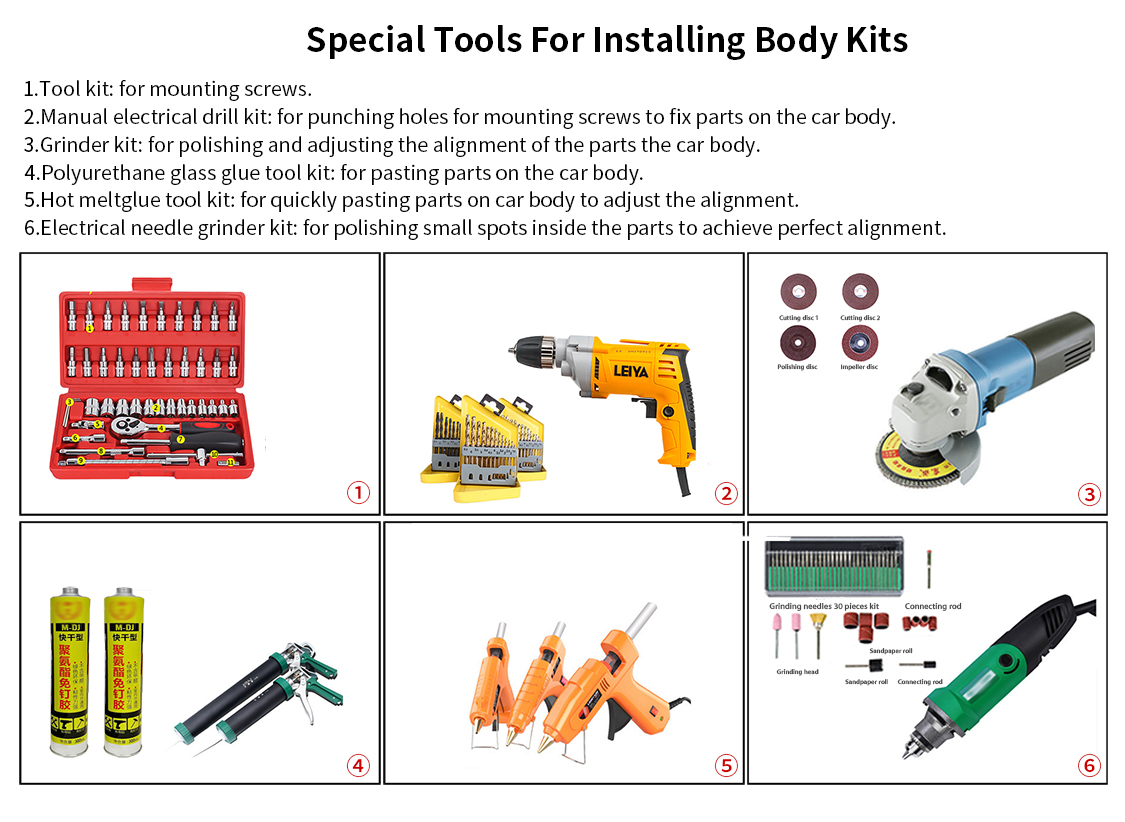 FAQ
Q: Does it fit my car?
A: Please kindly contact us with the pictures of your car, we will confirm and respond within 12 hours.
Q: Is it difficult to install?
A: All of our products have been tested on cars to make sure they could fit on the cars we made for. But we strongly suggest you turn to a modification workshop, if you don't have experience installing car body kits.
Q: Are the parts painted?
A: As a manufacturer of car body kit, we only make primer to protect the parts. So you will have to do the painting job in your local painting workshop. For avoiding color difference and scratches during transition or installation, we recommend you do the painting job after installation.
Q: How and when can I get the products after payment?
A: We will ship to goods by the most efficient method or as you require. We can do door to door delivery to some certain areas. Delivery time depends on different areas and products. Please kindly contact us with the information of your address, we will confirm and respond within 12 hours.
Q: What if I receive goods damaged?
A: We will send you photos of the parts before and after packing. Goods will be shipped after your confirmation. If the goods are damaged during transition, please kindly provide detailed photos, we will negotiate with the shipping company and refund to you.